We're happy to welcome you to this page, a place where you can learn a little bit more about our vibrant and growing school community. Here you can peek into our virtual windows and see just a small sampling of what makes St. John Berchmans School a great place to be! But we hope your journey with us doesn't end here. We invite you to reach out to us and stop in for a visit, so that you can see in real time and space, the rigorous, innovative and collaborative ways our students, their teachers and our administration work together to live out our mission to LEARN, GROW, SHARE & BELIEVE, together!
With warmth and gratitude,
Peggy Roketenetz
Principal
 2017-18 Admissions!
Our 2017-18 Admissions season is UNDERWAY!  Open Houses begin in November and continue through March (see the Open House schedule below).  Additionally, you may contact our Director of Admissions, Maria Ferraro at [email protected], to arrange a private tour at your convenience.
Don't miss a thing!  Get a head start on the application process by clicking the Request More Information button below.  Starting here will ensure you are kept up to date on all admissions events and deadlines.  Don't wait and risk losing your seat at SJB!
Applications for new school families for the 2017-18 school year ARE OPEN

2016-17 Admissions!
A select few spots are available in certain grades for admission in January for this academic year.  Contact Maria Ferraro, our Director of Admissions, at [email protected], directly to learn what's available and to apply today!
Learn More . . .
School Tours & Open Houses
A school tour and a personalized admissions consultation can be scheduled at any time during school hours. Contact our Director of Admissions, Maria Ferraro to schedule your private visit today!
A visit to an Open House will enable you to see the school and meet other prospective parents. Mark your calendar for one of the 2016-17 Open Houses.
All Open Houses begin with coffee and presentations by school staff and current school parents, followed by school tours. RSVP to save your spot for any of our upcoming Open Houses.
Wednesday, March 29, 2017, 8:30AM
Monday, May 1, 2017, 8:30AM
Tuition Scale & Application / Enrollment Fees
Click here for the 2017-18 Tuition Scale and information.
Giving Requirements
In addition to tuition, we require two giving commitments from our school families.  One is a fundraising commitment.  Listed here are the 2016-17 Fundraising Giving Requirements.  When dates for the 2017-18 fundraisers are established, a new Giving Requirements document will be published here.

The other is a Volunteer Giving Requirement.  We ask all school families to volunteer 10 hours of time throughout the course of the school year.
Thursday Morning Playgroup
Is your child not yet school aged, but ready to play and learn? Join us every Thursday from 9:30am-11 for our St. John Berchmans Playgroup! This group is FREE and open to children from birth to age 3 and their caregivers. No reservations necessary, just drop in! Enter through the accessible entrance (just east of the Church steps) on Logan Boulevard.
Why St. John Berchmans?
At the core of our school mission and vision is the strong desire to nurture, engage and empower students to reach their full potential in all facets of their lives — academically, spiritually, socially and physically.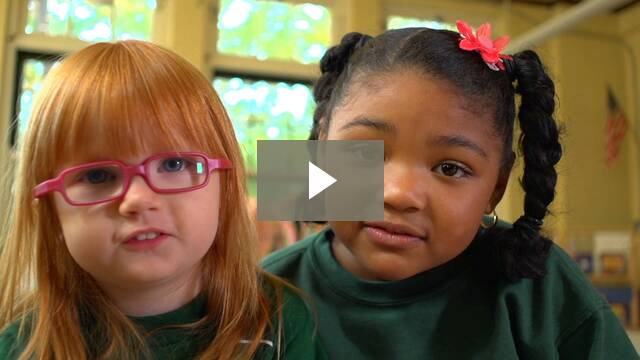 Academic Rigor
Challenged with a rigorous curriculum and encouraged by strong and caring teachers, our students excel academically. In 2015, the average Terra Nova score in all our grades 1-8 far exceeded the national average.
*Scores are reported as the Mean NCE.
**A Mean NCE of 50 is the considered the National Average.
***A Mean NCE of 76 is equivalent to scoring at the 90th percentile.
Integrating the Common Core as the baseline for our academic standards, we strive to create a learning environment that extends far beyond what the Common Core aims to achieve, rounding out our curriculum with offerings in foreign language, music, art, physical education and technology.
Graduate Achievement
We aim to prepare our students to continue successful academic careers in one of the many outstanding high schools in the Chicagoland area. We are proud to boast alumni at some of these great schools!